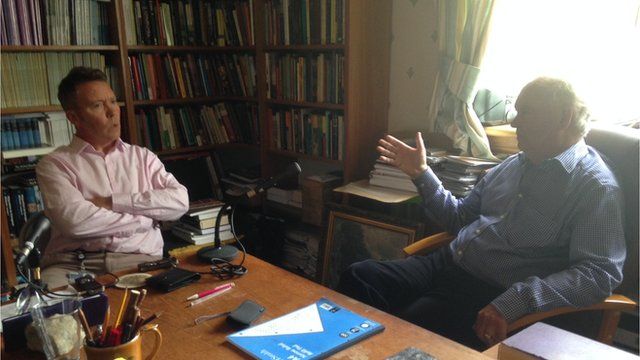 Video
Tom Devine: Scottish independence 'more likely than ever'
Scotland's leading historian has said he believes Scottish independence is now "more likely than it's ever been in Scottish history since 1707".
Professor Sir Tom Devine, who voted "Yes" in September, said it was due to a combination of a Conservative majority government at Westminster combined with the Labour collapse in Scotland.
The emeritus professor of Scottish history at Edinburgh University wrote in 2011 that economic austerity, a right-wing UK government and Labour losing in Scotland would make independence "more likely", but not inevitable.
The historian told Bill Whiteford on BBC Radio's Good Morning Scotland: "It's the perfect storm for those who wish [for independence] - but it's even more so than that, because not many commentators have stressed the significance of the Conservative victory."
Sir Tom said he believed the SNP would "relish" a fight with the Conservative government at Westminster.
He added: "There are now so many variables in the mix, all I can say is the danger to the Union is much more acute even than in the days before the referendum on Scottish independence."