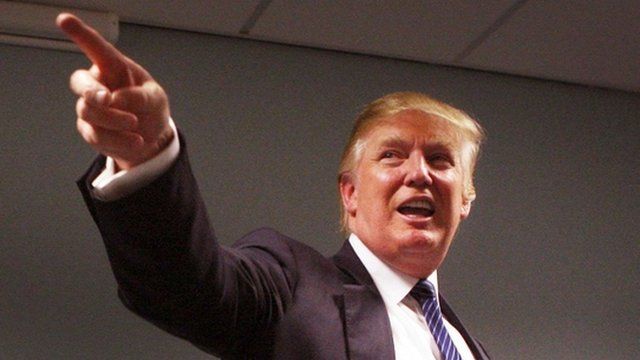 Video
'Trump is the ultimate showman', says Forbes magazine writer
A writer for the US-based Forbes magazine has profiled billionaire businessman Donald Trump, ahead of his appearance before a committee of MSPs.
Clare O'Connor told BBC Scotland's Good Morning Scotland programme that the American tycoon was the "ultimate showman".
Mr Trump will appear before the Scottish Parliament's Economy, Energy and Tourism Committee on Wednesday to say that the Scottish government's policy of promoting wind power is a mistake.
He is objecting to a planned offshore wind development near the site of his £1bn Aberdeenshire golf resort.
Ms O'Connor said: "He [Donald Trump] is no idiot, for sure. He didn't get this rich by being an idiot. He knows when he has to put his name out there and I think by the same token it doesn't suit him to be promoting his time in Scotland right now and I think if it did we would know more about it in the US."