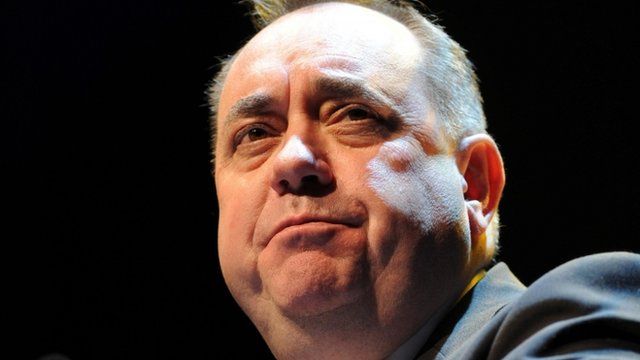 Video
Alex Salmond says 'no quid pro quo' over Murdoch link
The first minister has insisted there was no "quid pro quo" in his relationship with the media tycoon Rupert Murdoch.
Speaking on BBC Radio Scotland, Alex Salmond repeated his assurance that his only motivation was bringing jobs to Scotland and not persuading News International papers to support the SNP.
Mr Salmond was asked on the Call Kaye show if he felt he had had his "fingers burned" in his dealings with Mr Murdoch - and another billionaire Donald Trump.
He responded by saying: "My issues on this has been jobs and investment. I think the job of the first minister is jobs and getting as many as we possibly can for Scotland."