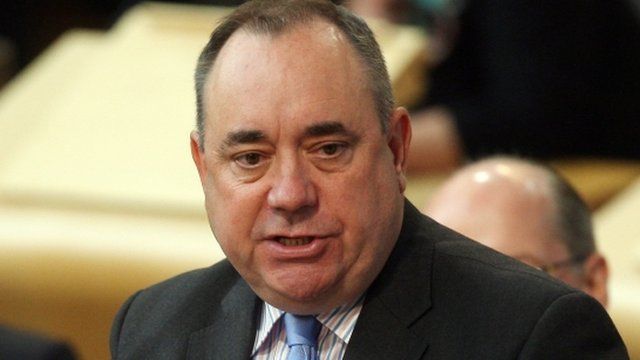 Video
Alex Salmond says his government will win Scottish independence vote
First Minister Alex Salmond said the Scottish National Party was the closest it had ever been to achieving its objective of an independent Scotland.
He was speaking to the BBC ahead of his party's annual conference in Perth.
The SNP gathering takes place days after Mr Salmond signed a deal with Prime Minister David Cameron agreeing the referendum ground rules.
The first minister said his government would win the once-in-a-generation vote on Scottish independence.
He told BBC Radio Scotland's Good Morning Scotland programme: "We are closer to our objective [Scottish independence] than we have ever been before and of course I believe we will win the vote on independence in two years time."