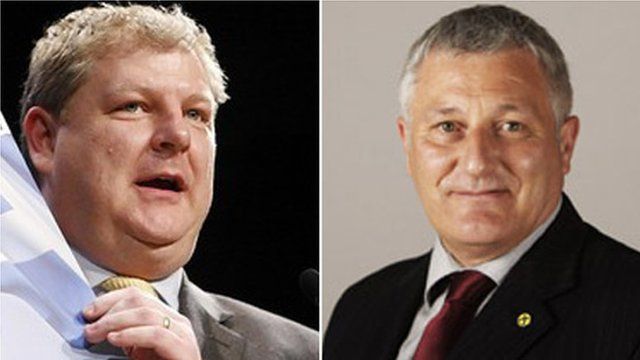 Video
Angus Robertson and John Finnie debate Nato policy change
Members of the SNP will be asked to end the party's long-standing opposition to defence alliance Nato.
They will hold a debate on the issue later at their annual party conference in Perth.
Ahead of that agenda item, BBC Radio Scotland heard from two SNP politicians who are on opposing sides of the debate.
Angus Robertson MP, who is proposing the change of policy, said: "The people on the other side of the debate take the view that partnership membership with Nato, an associate member, is adequate - I disagree.
"What I have learned is that it is not adequate and what we should continue to be doing is work with our neighbours who have the same non-nuclear approach as we do and that is why I've proposed this update today."
But MSP John Finnie said the current anti-Nato policy of the SNP had brought it electoral success.
He added: "Joining a first strike nuclear alliance is not going to be how we rid ourselves of the obscenity of hosting the UK's arsenal of nuclear weapons.
"The priority of the Scottish National Party, warmly endorsed by the Scottish people, was to rid ourselves of these vile weapons of mass indiscriminate civilian slaughter."