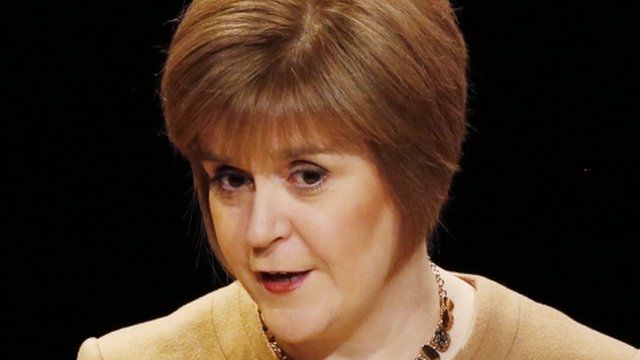 Video
Minister Nicola Sturgeon says 'time now right' for EU legal advice
Deputy First Minister Nicola Sturgeon said the time was now right to ask for legal advice on what the status of an independent Scotland would be in Europe.
She was speaking to BBC Radio Scotland's Good Morning Scotland programme after the Scottish government faced criticism for not previously revealing whether it had legal advice on the situation.
Ms Sturgeon said: "Given the fact that previously I think the impression had been created that we had legal advice that we were not prepared to reveal because somehow it did not suit our purposes, I think was an unfortunate one.
"Therefore when we were in a position to seek that legal advice we decided, I decided, to seek the permission of the Lord Advocate to tell the Scottish Parliament that."
Go to next video: Broadcaster insists EU advice 'clear'