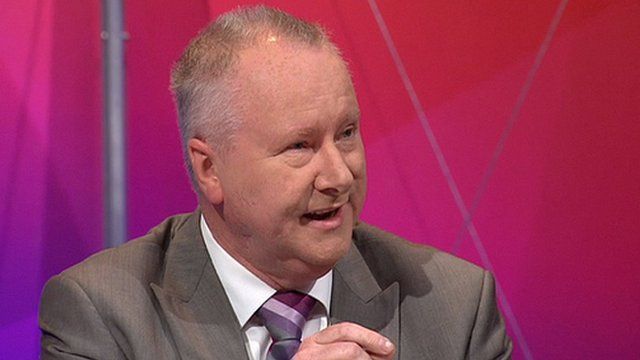 Video
Study shows alcohol sector 'could lose credibility', says minister Neil
Scotland's Health Secretary Alex Neil believes the alcohol industry is in danger of destroying its own credibility.
He made the statement after a study by academics looked at submissions made by the drinks industry to the Scottish government's public consultation on minimum pricing in 2008.
They said their research suggested the responses had "ignored, misrepresented and undermined" scientific evidence.
Mr Neil told BBC Radio Scotland's Good Morning Scotland programme: "I think some people in the drinks industry face the serious possibility of destroying their own credibility.
"If the people in the alcohol industry are just discrediting anything that comes out no matter how good it is what they do is actually discredit themselves."
Go to next video: Drinks industry 'like tobacco sector'