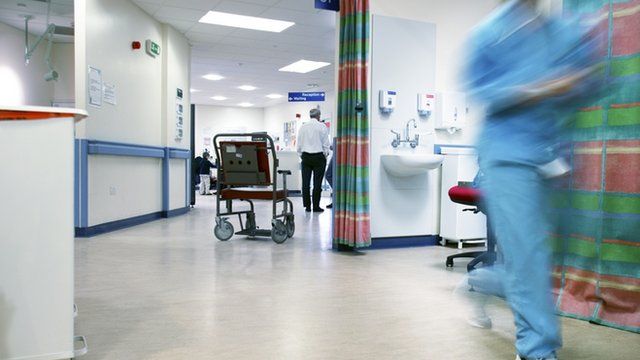 Video
Minister Alex Neil pledges to minimise NHS spending on private care
Scotland's Health Secretary Alex Neil said he believed NHS spending on private sector care would be kept to an "absolute minimum".
He was speaking in light of a BBC Scotland investigation which found that spending on private healthcare had risen dramatically since waiting time scandals came to light.
In an interview with BBC Radio Scotland's Good Morning Scotland programme, Mr Neil said: "Let's get this in perspective, we are talking about half a percent of the entire NHS budget in Scotland.
He added: "The answer is we invest in more capacity and we are doing that, particularly in Grampian and Lothian. For example we are currently spending an additional £16m. There are capacity issues in Grampian around orthopaedic and ophthalmic services - we are now investing substantially in additional capacity.
"I have made it absolutely clear to the chairs and chief executive of the 14 territorial health boards in Scotland that the use of the independent sector should only be a last resort because we have huge capacity in Scotland.
Asked if spending on the independent sector was going to increase, Mr Neil said: "I believe we are going to keep it to an absolute minimum."