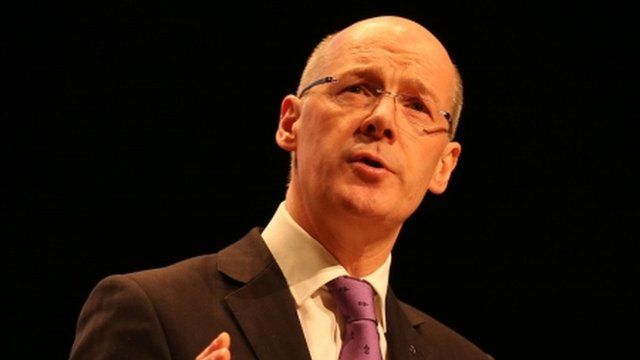 Video
John Swinney: Report 'refutes scaremongering' on independence
Scotland has attracted its highest level of foreign investment for 15 years, according to an annual survey.
Ernst and Young said the number of projects involving foreign direct investment (FDI) rose by 49% last year to 76.
Scotland's Finance Secretary, John Swinney, said the report clearly "refutes the scaremongering" of the opponents to independence.
In an interview with BBC Radio Scotland's Good Morning Scotland programme, the politician said: "We in the Scottish government worked to ensure that the skills and training infrastructure is in place, that the planning regime is in place that would take all of the steps necessary to create employment on the ground within Scotland and none of that will change with independence.
"We will have the economic levers to make Scotland an even more attractive place to invest in and that will be the focus of a government that has the health of the Scottish economy and the utilisation of the broad range of the economic levers we will acquire entirely at our disposal."