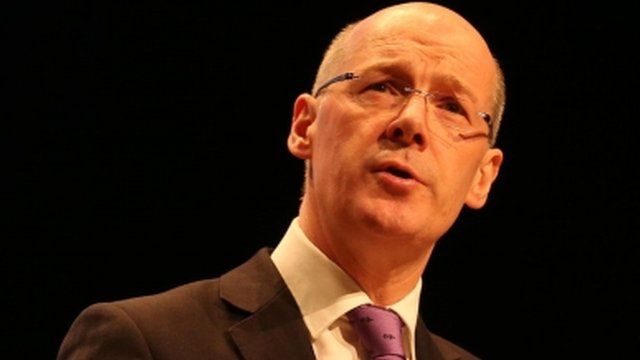 Video
Stamp duty rates to be revealed in 2014, says minister John Swinney
Finance Secretary John Swinney said the rates and bands for the Scottish stamp duty levy would not be revealed until September 2014.
A bill allowing the Scottish Parliament to set and collect the tax from the sale of properties is set to be approved by MSPs.
Ministers are hailing the move as "historic", adding that it would revitalise the housing market.
However, opposition MSPs said they want more detail on who would pay what.
Mr Swinney told BBC Radio Scotland's Good Morning Scotland programme: "What I have said to parliament is that my expectation would be to set the rates and bands, along with the budget, in 2014.
"That reflects the fact that the tax changes that are involved here have an effect on our budget and therefore we have to synchronise changes that we make on this."