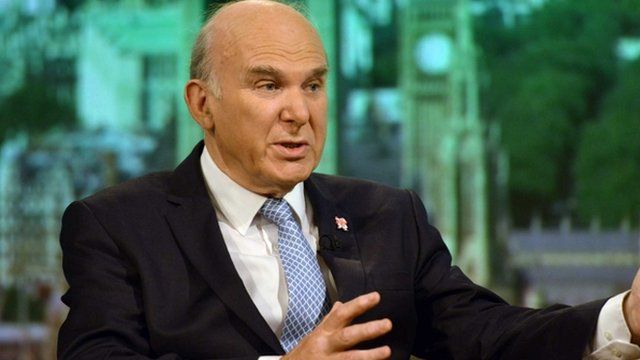 Video
Scottish independence: Jobs loss paper 'not inflammatory', says Vince Cable
UK Business Secretary Vince Cable says a Westminster government paper saying Scottish independence would potentially put jobs at risk was not inflammatory.
The Lib Dem coalition minister was speaking to BBC Radio Scotland's Good Morning Scotland programme ahead of the launch of the latest UK government document examining independence.
Mr Cable said: "The economy is very highly integrated and once you start unravelling you create a lot of uncertainty and a lot of risk.
"Once you start unravelling that union, which is very close and very productive for both sides of the border, you have to create separate sets of regulations - everything from health and safety to VAT rules - business would have to pay significant extra costs as a result of having two systems of regulation."
When presenter Gary Robertson put to Mr Cable that the paper could be seen as negative, he insisted it was not.
The minister added: "If you read it [the paper], it is not inflammatory, there is very little emotional language, it just sets out the arguments for and against."