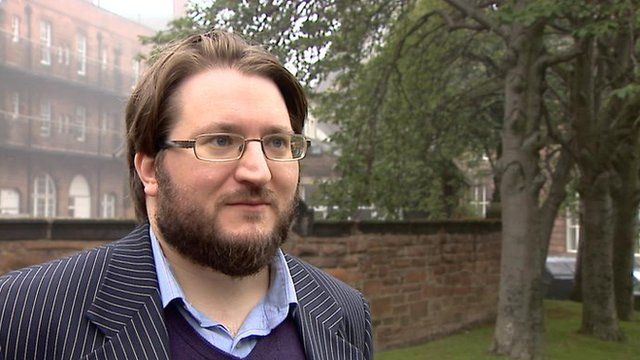 Video
Yes group 'did not buy my opinions', says constitutional academic Elliot Bulmer
An academic who received payment from pro-independence group Yes Scotland to write an article in The Herald newspaper insisted his opinions had not been for sale.
He was responding to accusations that he received a "bung" for the piece on the constitution of an independent Scotland.
Dr Bulmer confirmed he was asked to write the article by Yes Scotland and he was happy to accept.
He told the BBC: "I did suggest that a small payment be made, not to buy my services of writing it, but simply as compensation for my time.
"I was paid £100 which is well below, I am sure people are aware, of the market rate for this kind of work and if I hadn't accepted that sort of fee then questions could have been asked on the other side as to whether I was giving preferential treatment by giving them free work."
"It was a small fee for compensation for my time and certainly not the bung that it has been described by some."