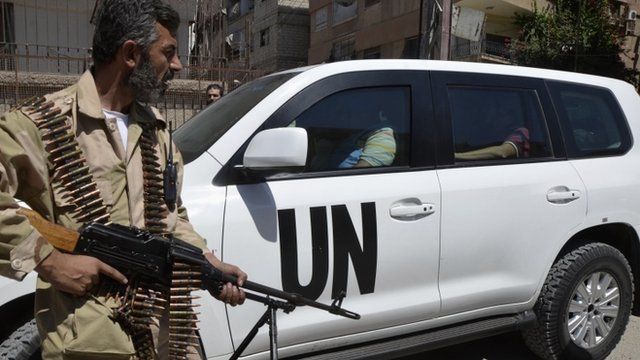 Video
SNP's Angus Robertson says let UN complete inspection work in Syria
The SNP's Angus Robertson said politicians needed to allow United Nation's weapons inspectors to complete their work before taking military intervention in Syria.
He told BBC Radio Scotland's Good Morning Scotland programme: "One has to make sure that one has exhausted all possible routes to make sure that one can get a resolution in circumstances which don't involve military intervention."
The MP said it was important to make a decision based on evidence and not have a "rush to war".
A House of Commons motion will be debated later stating that a final vote on action in Syria should be held only after UN inspectors report on an alleged chemical attack.
Thousands of Syrians have lost their lives in the escalating conflict between forces President Bashar al-Assad and those opposed to his rule.