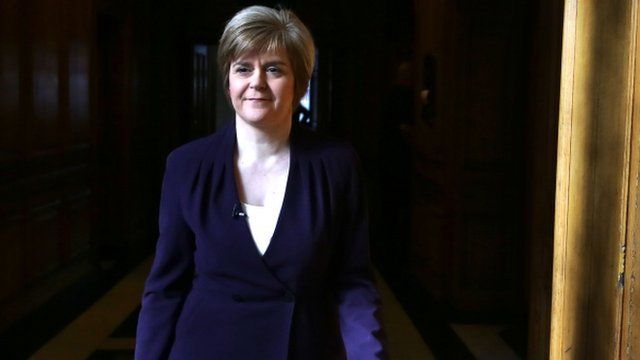 Video
Scottish independence: Sturgeon 'shocked' at Lord Robertson's language
Deputy First Minister of Scotland, Nicola Sturgeon, spoke of her shock at former Nato boss Lord Robertson's claim that Scottish independence would be "cataclysmic" for the western world.
He said a "debilitating divorce" after a "Yes" vote in September's referendum would threaten the stability of the wider world.
Ms Sturgeon told BBC Radio Scotland's Good Morning Scotland programme: "On one level, perhaps, I shouldn't be surprised by the comments made, on another level though I am quite shocked at these comments.
"The contribution George Robertson made last night and particularly the language he has used to make it in, I think does a real disservice to the debate."