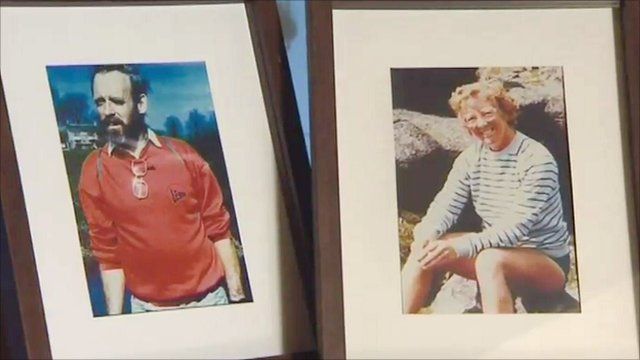 Video
John Cooper: 1989 report pointed to local murderer
A criminal profiler warned Dyfed-Powys Police 22 years ago that a local man was responsible for four Pembrokeshire murders, BBC Wales has learned.
John Cooper was convicted of murdering Richard and Helen Thomas and Peter and Gwenda Dixon.
David Canter said the killer was likely to be unskilled, used to rural areas, shotguns and survivalist techniques.
Police said his report was a close match to someone like Cooper but a lot of others fitted that description.
Week In Week Out has obtained a report by Prof Canter, who helped pioneer criminal profiling in Britain.
Week In Week Out has a special half-hour programme on the case on BBC One Wales on Thursday, 1900 BST.