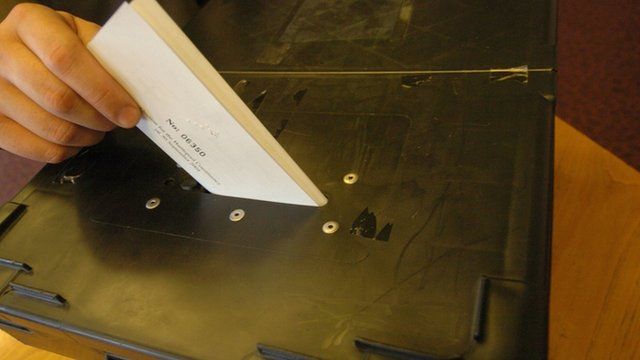 Video
Local elections: Dozens of candidates in Wales returned unopposed
As Wales prepares to vote on Thursday, 3 May, some parts of the country will not have a choice who sits on their local council.
Dozens of candidates in Wales are already home and dry having been returned unopposed.
One of the areas most hit is Powys, where more than 32,000 people will not be able to vote.
Around 1,200 seats will be contested in 21 of Wales' 22 local authorities.
Elections are not taking place Anglesey where the Welsh government has appointed commissioners to run the council after years of political infighting.
Local government expert Professor Tony Travers spoke about the issue to Vaughan Roderick on Radio Wales' Sunday Supplement programme.