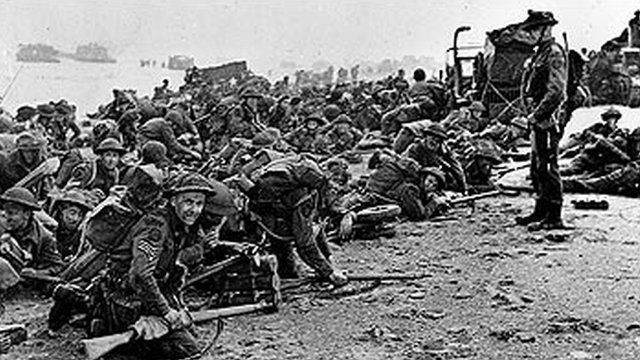 Video
Barry Wartime Weekend remembers pre-D-Day GIs' arrival
Thousands of people are expected in Barry in the Vale of Glamorgan over the weekend to take part in a wartime re-enactment.
The town is hosting a Wartime Weekend marking 70 years since the US Army were stationed near the town in preparation for the second wave of the D-Day invasion of Normandy during 1944.
Over the weekend re-enactors will turn back the clock with air raids, trains evacuating local schoolchildren and military memorabilia on show.
Glenn Booker from Barry, one of those taking part, whose aunt married a US army sergeant, spoke to Kayley Thomas about his interest in researching the history of GIs in the area.