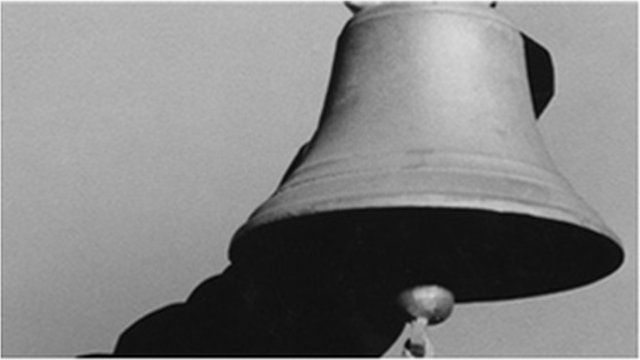 Video
Bells in Wales mark start of London Olympics
Welsh towns and cities have taken part in a mass bell-ringing to mark the official start of the Olympic Games.
Conceived by Turner Prize-winner Martin Creed, All The Bells encouraged everyone across the UK to ring a bell for three minutes from 08:12 BST.
Big Ben chimed 40 times during the period.
In Wales, bells rang at St David's Cathedral and St Chad's Church in Holt, near Wrexham.
Organisers hope it will set a world record for the largest number of bells rung simultaneously.
Creed wanted bells rung "as quickly and as loudly as possible".
Bethan Rhys Roberts of BBC Radio Wales' Good Morning Wales explained what happened in Wales.