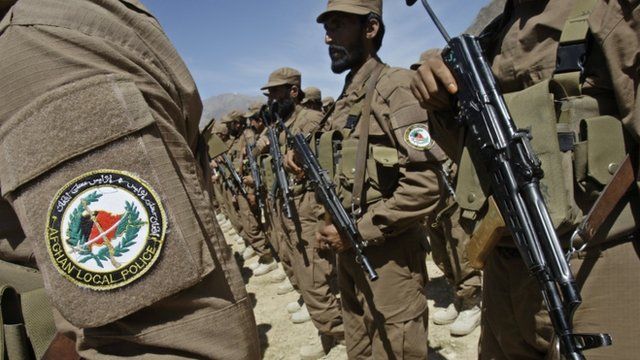 Video
Afghanistan conflict: MPs Paul Flynn and Sir Menzies Campbell interviewed
The US says it is suspending training for new recruits to the Afghan local police while checks are carried out on possible ties to the Taliban.
The move follows a series of incidents in which foreign troops have been killed by Afghan soldiers or policemen.
And while the 2014 deadline for the withdrawal of coalition forces in Afghanistan approaches, it appears that Taliban attacks are increasing.
Paul Flynn, Labour MP for Newport West and a consistent opponent of the conflict, told BBC Radio Walesthe Dutch and Canadians had withdrawn their combat troops and the UK should do the same.
But former Liberal Democrat leader Sir Menzies Campbell, who sits on the Foreign Affairs select committee, said it was necessary to try to rebuild the country to prevent future terrorist attacks.