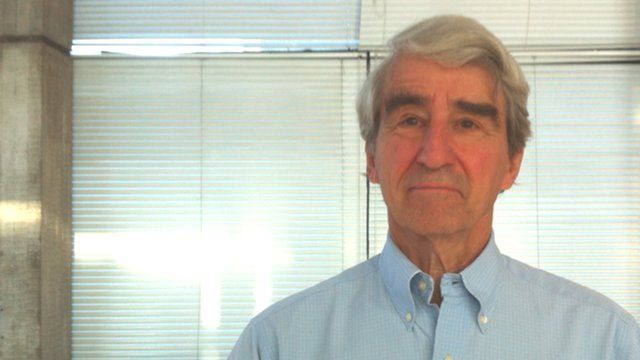 Video
Sam Waterston at Cardiff Oceana marine environment conference
Hollywood actor Sam Waterston is among members of the global conservation charity Oceana gathering in Cardiff on Wednesday to discuss how to tackle worldwide overfishing and the destruction of marine environments.
The Golden Globe award winner and Oscar nominee is known for movies such as The Great Gatsby and The Killing Fields, and TV shows including Law and Order and The Newsroom.
He is joining leading international business people, philanthropists, scientists and entertainment industry figures, including celebrity chef Hugh Fearnley Whittingstall who has been leading the high-profile 'Fish Fight' campaign in the UK, for two days of talks.
The conference is being held in Wales at the invitation of Welsh environment and international development charity The Waterloo Foundation.
The actor, 71, told BBC Radio Wales presenter Oliver Hides how he became involved in the campaign for sustainable management of the oceans after witnessing the demise of fishing communities in his native New England due to over-exploitation of stocks.