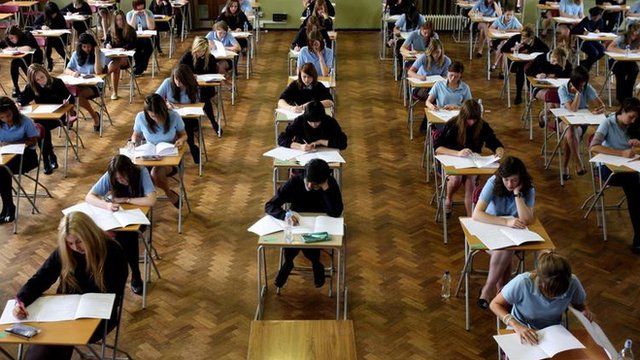 Video
GCSEs still have support, says Welsh education minister
Wales' education minister Leighton Andrews says plans by the UK government to replace GCSEs with a single end-of-course exam are a "backwards step".
Westminster Education Secretary Michael Gove will confirm the plans for England later with the first exams held in 2017.
But the Welsh government will decide on their future in November after a review.
Mr Andrews told Martha Kearney on BBC Radio 4's The World At one that there was still a lot of support for GCSEs.