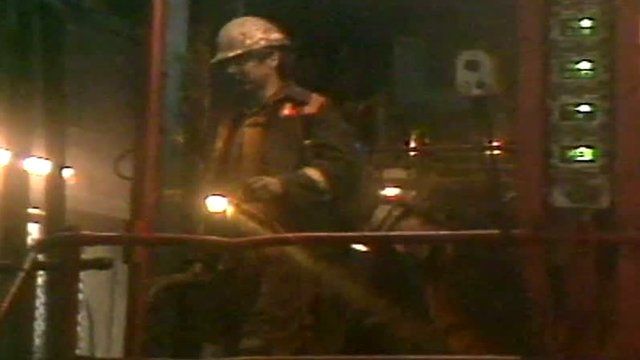 Video
Mining union Nacods South Wales future in doubt
The future of a south Wales miners' union is in jeopardy if it loses two ongoing court actions, says its general secretary.
Bleddyn Hancock says Nacods could face costs of up to £1m if it loses a bid to pursue compensation by former miners for knee problems caused underground.
The union is waiting to hear if its appeal against a court ruling that the claims are out of time will be granted.
The other case is a cancer compensation claim in the Cynon Valley.
The union has been involved in many high-profile cases including miners' chest disease claims, vibration injuries and pension claims.
But Mr Hancock told Bethan Rhys Roberts that the cost of lengthy and complicated legal battles over many years has taken its toll on the union's finances.