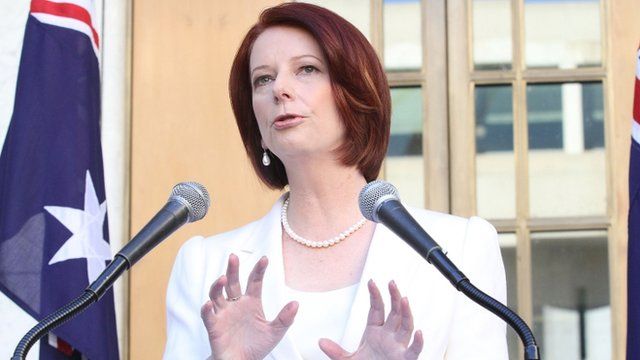 Video
Australia misogyny row sheds light closer to home
The definition of misogyny has changed in Australia.
In the Macquarie dictionary it has gone from being a "hatred of women" to "entrenched prejudice against women".
And the reason for this dictionary update followed a speech from Barry-born Australian Prime Minister Julia Gillard, who put the boot into opposition leader Tony Abbott.
Well dictionary definitions aside, does this raise questions for political systems elsewhere?
Nia Griffith, Labour's Llanelli MP and shadow Wales minister, and Ruth Porter, communications director of the Institute of Economic Affairs, give their views to Vaughan Roderick on BBC Radio Wales' Sunday Supplement.
Ms Griffth said similar sexist attitudes could be found much closer to home.