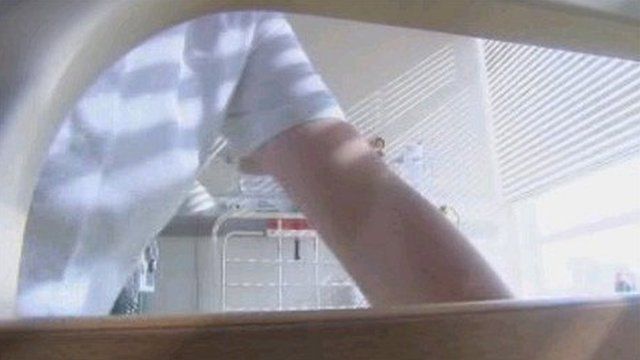 Video
Welsh hospital bed numbers fall by 1,000 in three years
The number of beds in Welsh hospitals has fallen by more than 1,000 (8%) in three years, BBC Wales has discovered.
Statistics from Welsh health boards after Freedom of Information requests also reveal that many hospitals are routinely overcrowded.
Bed occupancy is recommended not to exceed 82% to allow for contingencies and cleaning to control infections such as MRSA.
The Welsh government says the quality of NHS care should be judged on a wider range of factors than just bed numbers.
BBC Wales health correspondent Owain Clarke explained the findings to Bethan Rhys Roberts.