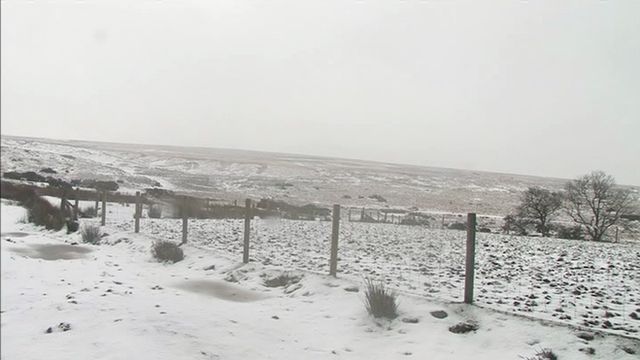 Video
Snow Wales: Red warning for blizzards
A "rare" red warning for snow has been issued by the Met Office for parts of Wales on Friday.
It said the warning applies to the Heads of the Valleys and Brecon Beacons areas of south Wales, although snow is expected across much of Wales.
BBC Wales meteorologist Derek Brockway said that a red warning is "rare and means take action".
Councils across Wales are bracing themselves for the weather.
Gritters are already out in Powys, with officials saying they are on high alert for freezing temperatures and drifting.
Some areas have already seen falls this morning, as Rhodri Lewis reports.