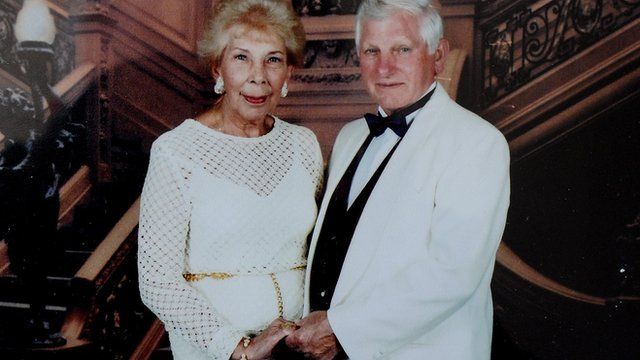 Video
Asbestos campaign backed by man after wife's cancer death
A retired painter from south Wales whose wife died from cancer caused by washing his overalls every week for 20 years is backing a campaign for greater awareness of the dangers of asbestos.
Eric Ward worked at Aberthaw power station, near Barry, in the 1970s and 1980s, but after decades of breathing in asbestos fibres it was his wife Valerie who died from mesothelioma.
Cases in the UK are expected to continue rising for the next four years.
Mr Ward, 85, has just been awarded compensation for his wife's death.
He told Mark Hutchings on BBC Radio Wales about the work that ultimately caused his wife's death.