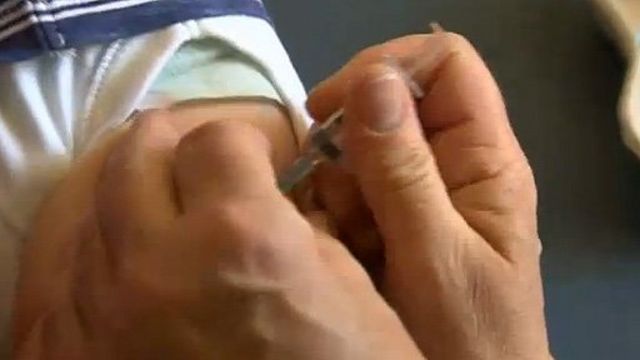 Video
Big jump in Swansea measles cases, Public Health Wales says
There has been a big jump in measles cases reported in the Swansea epidemic over the past two days, says Public Health Wales (PHW)
Another 73 cases bring the total to 693, with health officials warning still not enough children aged 10 to 17 are coming forward for MMR jabs.
"We remain extremely concerned this outbreak is showing no signs of going away," said Dr Marion Lyons, of PHW.
More drop-in clinics are taking place this weekend.
BBC Wales Today's Nick Palit reports, and presenter Lucy Owen spoke to Hywel Griffith in Swansea, and Dr Roland Salmon from Public Health Wales.