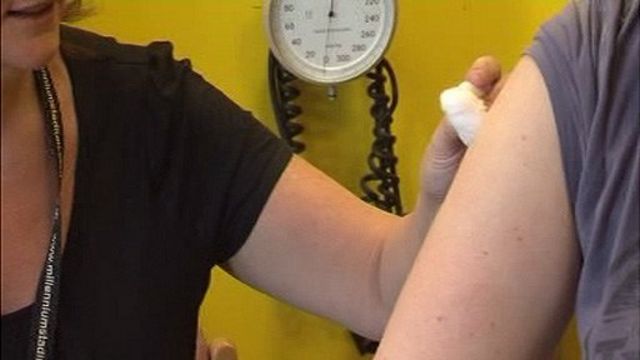 Video
Swansea measles: Hundreds attend vaccination clinics
Hundreds attended more vaccination clinics at hospitals in the Swansea and Neath Port Talbot areas, as an investigation continues into the death of man who had measles.
Gareth Williams, 25, died at his home in Swansea on Thursday.
Tests by Public Health Wales have confirmed that he had measles at the time of his death.
"We're seeing older people today - more teenagers and adults, which is great," said Dr Sara Hayes, director of public health for Abertawe Bro Morgannwg Health Board.
"The message from me is if you were born after 1970 and you haven't had a measles or two MMRs, you should come for a vaccination if you live in our area."
These parents were among 350 people who attended sessions at Neath Port Talbot Hospital within the first few hours.