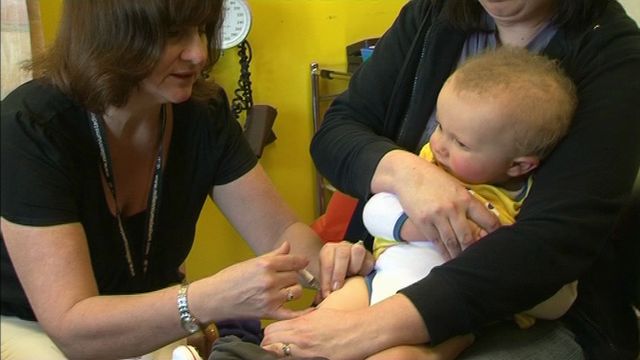 Video
Swansea measles: clinic quizzed over single measles jab
Health officials are investigating a private clinic that has been supplying single measles vaccinations in Swansea.
The Children's Immunisation Centre in Cheshire ran a clinic at the weekend giving single measles jabs to children.
Its website makes claims about the jab which are causing concern for health officials battling a measles epidemic which has risen to 886 cases.
The centre says it is simply supplying demand from parents worried about the triple vaccination or MMR jab.
Tim Rogers, of BBC Wales' Week In Week Out programme reports.
Week In Week Out can be seen at 22:35 BST on BBC One Wales on Wednesday 24 April.