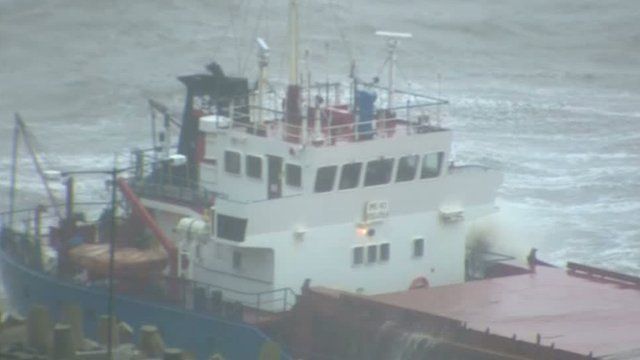 Video
MV Carrier ship rescue delayed by helicopter technical issues
Technical problems with rescue helicopters at RAF Valley on Anglesey delayed the rescue of a stricken ship's crew, an accident report has said.
An RAF helicopter from Yorkshire instead battled snowstorms to reach the MV Carrier off Conwy, in April 2012.
The ship's Polish master did not understand some UK maritime weather forecast terms, the marine accident investigation also found.
Investigators said it was fortunate the seven crew were rescued unharmed.
The RAF in a statement said only two of the four helicopters at Valley were equipped for search and rescue but conceded neither was operable that night.
Roger Pinney reports.