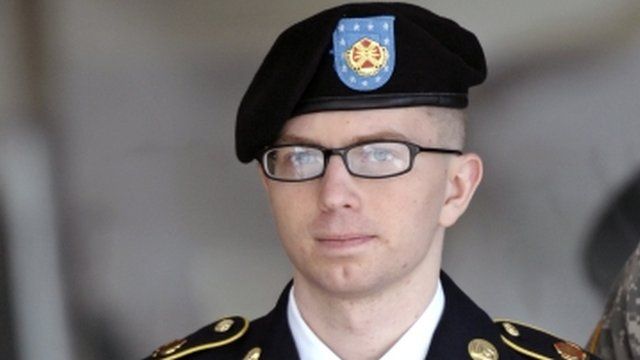 Video
Wikileaks suspect Bradley Manning to go on trial
The US Army private accused of leaking large numbers of classified documents to Wikileaks is due to face court martial in Fort Meade, Maryland.
Pte Bradley Manning - who spent part of his childhood in Pembrokeshire - allegedly sent 250,000 diplomatic cables and 500,000 battlefield reports from Afghanistan and Iraq to Wikileaks in 2009 and 2010.
He has pleaded guilty to 10 of the 22 charges against him but not to the most serious charge of aiding the enemy.
It is considered the largest-ever leak of secret US government documents.
Larry Korb, a senior fellow at the Centre for American Progress and former Assistant Secretary of Defence, spoke to Felicity Evans on the BBC's Good Morning Wales radio programme about the charges he faces and how he was "harshly" treated after his arrest.