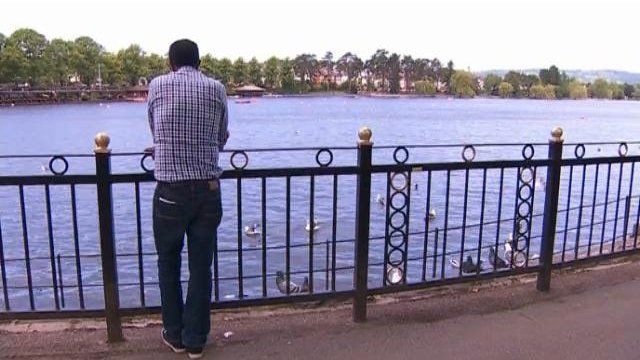 Video
Eritrean kidnap leads Cardiff MP Kevin Brennan's action call
A Cardiff MP is calling for action amid claims people have been forced to pay tens of thousands of pounds to free African relatives from kidnappers.
Cardiff West MP Kevin Brennan met an Eritrean man who settled in the city and whose nephew was held by tribesmen.
Church group Evangelical Alliance Wales says £70,000 in ransom money has been paid in eight cases connected to Wales.
The Foreign Office said it has not had substantiated reports of UK residents being targeted to pay ransoms.
Berhane (not his real name) has revealed to BBC Wales how his nephew, a 26-year-old teacher, was tortured by his captors to pressurise relatives to settle a ransom demand.