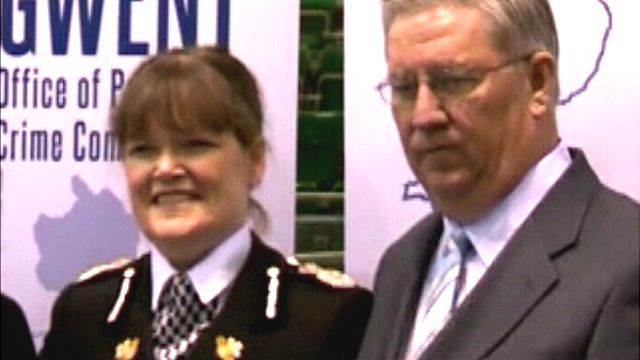 Video
Home Affairs Committee scrutinises Gwent Police chief's departure
Carmel Napier, the former chief constable of Gwent Police, and the force's police and crime commissioner Ian Johnston are appearing before the Home Affairs Committee of MPs to talk about events that led to her resignation.
He later confirmed he had forced her to step down but Mrs Napier has not spoken publicly about the matter previously.
Jon Collins, deputy director of the think tank The Police Foundation said commissioners were given powers to "hire and fire" and Tuesday's committee session was to ensure procedures had been properly followed.
"No one, I'm sure, would want to see chief constables being moved on regularly on the whim of an elected politician," he told Oliver Hides on BBC Radio Wales.
Go to next video: Commissioner forces police chief out