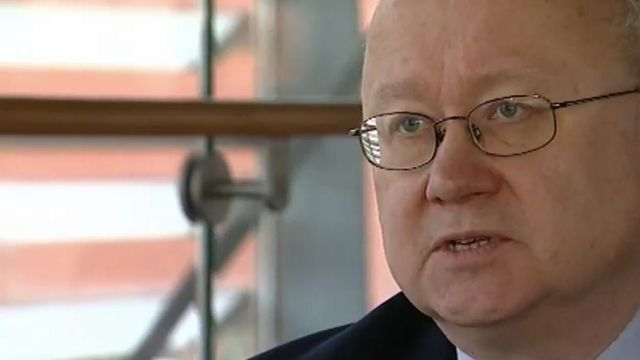 Video
Ex-minister Leighton Andrews defends GCSE re-grade decision
Former Education Minister Leighton Andrews has dismissed claims the Welsh government acted in an "authoritarian and incompetent" manner in forcing a re-grading of last year's English language GCSE papers.
Nearly 2,400 pupils in Wales who sat the English language exam with the WJEC received better results after a review.
A former acting chair of Wales' largest exam board David Lewis said Mr Andrews dismissed advice about the complexities involved.
In reply, Mr Andrews called the claims "ludicrous".
The former minister spoke to Bethan Rhys Roberts on BBC Radio Wales.
Go to next video: 'Shock' as education minister resigns