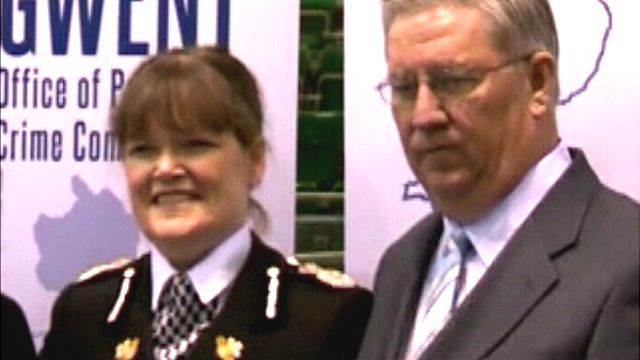 Video
Gwent police commissioner Ian Johnston cast as 'villain'
A police and crime commissioner (PCC) claimed he was cast as a "villain" after sacking his chief constable.
Gwent PCC Ian Johnston has been accused of bullying Carmel Napier into retiring in June.
He told BBC Wales he did not get a fair hearing when he appeared before a committee of MPs.
Mr Johnston was questioned over his decision by the Home Affairs Select Committee.
The committee said he had a "disdainful attitude" to parliamentary scrutiny.
Jordan Davies told Wales Today presenter Rebecca John the commissioner stands by his decision.
Go to next video: Carmel Napier 'bullied' into retiring