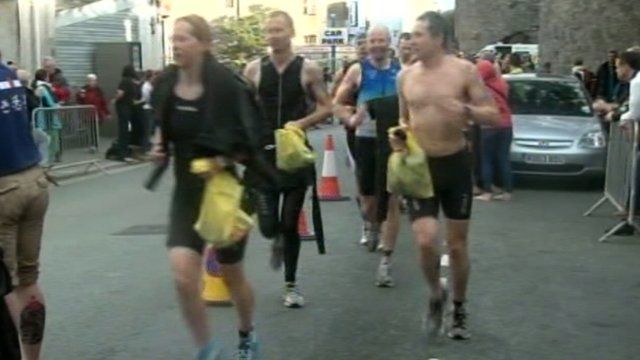 Video
Ironman athletes prepare for gruelling Pembrokeshire race
Up to 1,800 athletes - elite and amateur - are gearing up for one of Wales' toughest events - Ironman Wales.
The massive sporting spectacle kicks off in the Pembrokeshire seaside resort of Tenby on Sunday - with a gruelling 2.4 mile (3.8km) swim, then a 112 mile (180km) bike ride, and finally a full 26 mile (42km) marathon, looping four times around the town.
Friday night saw competitors invited to a carbohydrate-filled 'pasta party' as race preparations got into full swing.
But as Abigail Neal has been finding out - the drive to become some of Wales' most extreme athletes has been rubbing off on the resort.