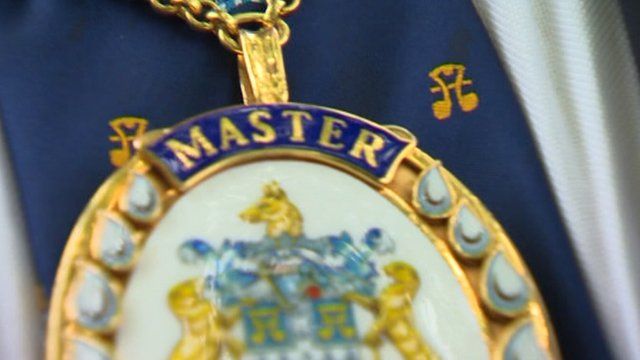 Video
Welshman who brought 17th Century London clean water remembered
A Denbighshire engineer who first brought clean water to 17th Century London has been celebrated in his home town.
A parade and church service was held in memory of Sir Hugh Myddleton, who used his skills to carry water from the River Lea in Hertfordshire into the city.
He is still remembered in the names of streets and buildings across the English capital, for a feat that undoubtedly helped save hundreds of lives in the sprawling city.
The Worshipful Company of Water Conservators marked the 400th anniversary by marching in their full regalia through Ruthin town centre to St Peter's Church.
The service also saw a modern day Ruthin engineer, Ivor Richards, officially installed as the 25th Master of the Worshipful Company.
Mr Richards said Sir Hugh's achievement remained a remarkable feat.