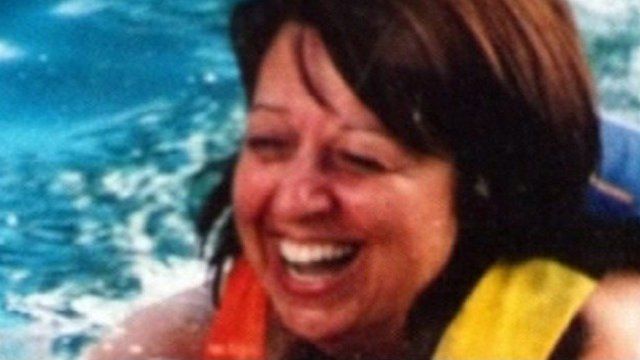 Video
Joanne Welsh 'angry' over mother Karen's death
A woman says she is "devastated" and "angry" after a health watchdog's report into the death of her mother - at the hands of a paranoid schizophrenic man - said the death could have been prevented.
Nurse Karen Welsh, 52, was strangled at her Cardiff home after befriending John Michael Constantine, 33.
She had met the fellow hospital patient while being treated for depression and helped him when he was homeless.
The Healthcare Inspectorate Wales report pointed to poor communication between health workers, police and probation officers.
Ms Welsh's daughter, Joanne Welsh, spoke to BBC Wales reporter Matt Murray.
She said she had met Constantine herself and had "terrible fears" he was a dangerous man and had expressed her concerns to her.