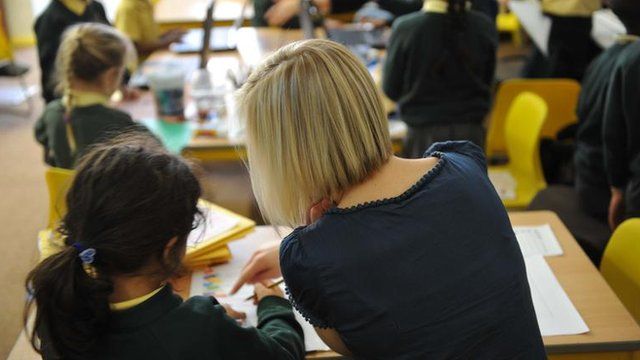 Video
Supply teachers 'affect learning' in Wales, say reports
An increasing use of supply teachers to cover sickness absence is affecting pupils' learning, two critical reports warn.
Reliance on temporary cover while teachers are absent means work can be undemanding, said the Wales Audit Office (WAO) and watchdog Estyn.
They said secondary school pupils were hardest hit when their usual teachers were away and behaviour worsened.
The Welsh government said it will consider their findings.
The WAO's Paul Dimbleby told BBC Wales supply teachers could be compared to somebody starting a new job, while Estyn's Meilyr Rowlands said the quality of teaching by cover staff tends to be "not as good".
Go to next video: Teachers say changes 'too quick'