Media player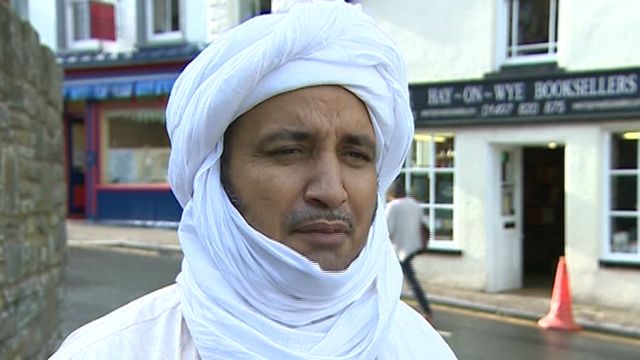 Media playback is unsupported on your device
Video
Timbuktu helped by twin town Hay-on-Wye
When Hay-on-Wye in Powys was twinned with Timbuktu in Mali in 2007 it was expected to be largely a cultural affair - Hay famous for its books, Timbutku the city famed for its ancient manuscripts.
But no-one knew then that Timbuktu would be ransacked by Islamist rebels and as people fled to refugee camps, residents in Hay resolved to stand by their friends.
Nine months after Timbuktu was liberated by the French, a delegation has made it to Hay to get help to rebuild their society.
BBC Wales' Caroline Evans reports.