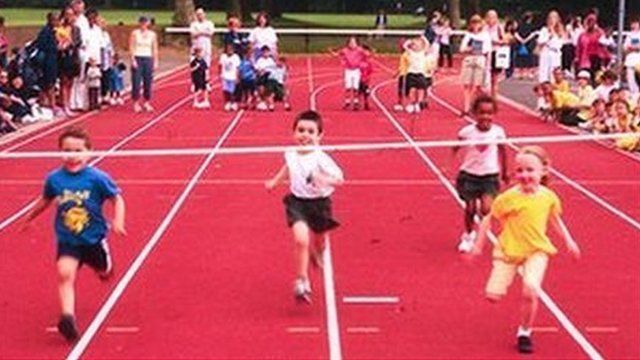 Video
Big rise in children in Wales playing sport regularly
Almost 50% more children are taking part in sport and physical activity regularly than two years ago, says a new study.
Sport Wales' School Sport Survey also suggested boys were still more likely than girls to regularly join in sport.
The body spoke to 110,000 pupils from nearly 1,000 schools across Wales.
The number of children taking part in physical activity three times a week or more rose from 27% in 2011 to 40% in 2013.
Sarah Powell, chief executive of Sport Wales, said the survey showed the organisation's efforts had made a difference.
Go to next video: Major survey on state of school PE