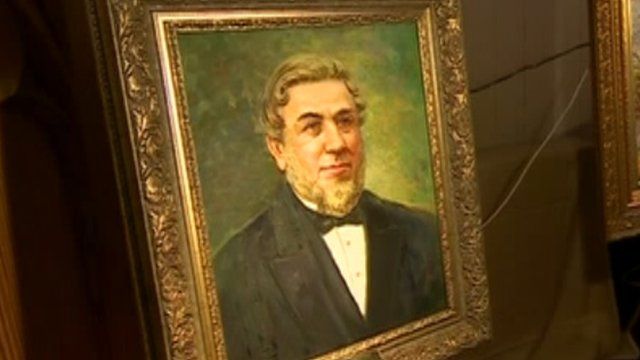 Video
Ukraine celebrates Welsh city founder John Hughes
Ukraine is to honour the Merthyr Tydfil man who founded one of its biggest cities, marking 200 years since the birth of John Hughes.
He established the city of what is now called Donetsk in 1869, building a steel plant and opening several coal mines.
The city remains the most important industrial centre in Ukraine.
To mark his birth, a museum is being opened dedicated to the Welshman, and a commemorative postage stamp will be launched.
He has also been celebrated in Cardiff, with an exhibition at an event hosted by the Ukrainian Embassy.
Adrian Browne reports for the BBC's Sunday Politics Show Wales.
Go to next video: Euro 2012: Donetsk's link to Wales