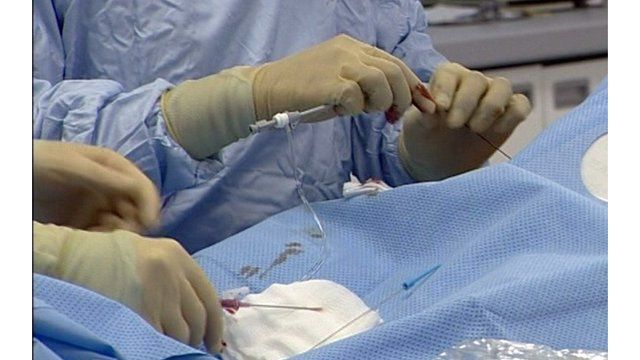 Video
University Hospital of Wales heart man on surgery wait
Surgeons say progress is being made at Wales' biggest hospital where patients have died waiting for heart surgery.
Last year, the Royal College of Surgeons (RCS) called the situation at the University Hospital of Wales (UHW) in Cardiff where 12 patients died over 15 months "dangerous"
After a recent visit it said there was still substantial work but improvements had been made.
The local health board confirmed plans to invest £2.5m tackling waiting lists.
A Cardiff cardiac patient who has just had surgery talks about his eight-month wait for a triple heart bypass.
Anthony Parry told Jordan Davies he was now ready to leave the Cardiff hospital.
Go to next video: 'Higher capacity' for heart ops needed