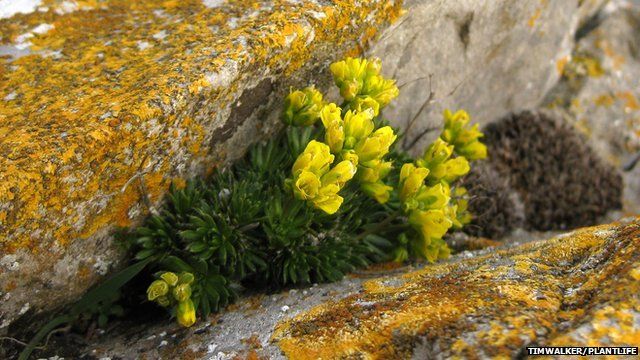 Video
Bid to save Gower's unique yellow whitlowgrass
Work is under way to save one of the UK's rarest native flowers - and it only grows on Gower Peninsula.
The fragile yellow whitlowgrass is under threat from non-native plants, according to environmental group, Plantlife.
Invading plants will be removed from around 10 hectares (24 acres) along Gower cliffs and conservationists hope this will preserve habitats for wildlife, and save threatened coastal plants.
Plantlife's Tim Wilkins spoke to Mai Davies on BBC Radio Wales.
Go to next video: Grant to protect Gower's beauty