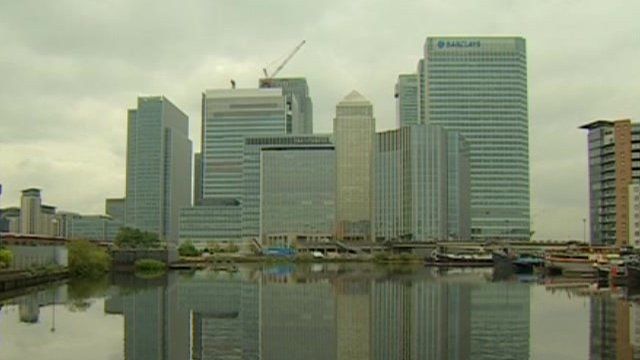 Video
Attracting big financial firms 'a benefit' for Wales
All parts of Wales will benefit if Cardiff can attract big financial companies to the capital, according to the chair of the Welsh government's financial services panel.
Christopher Nott was speaking at a meeting organised by the business group, the CBI, and Cardiff and Vale College.
Mr Nott said: "All parts of Wales benefit from business coming in, even if most want to come to Cardiff."
One of the city's biggest employers Admiral has more than 5,000 workers across south Wales and generates £2bn of income a year.
It is just about to move into a new headquarters in Cardiff's enterprise zone.
BBC Wales business correspondent Brian Meechan reports.
Go to next video: Watch time lapse of building new HQ