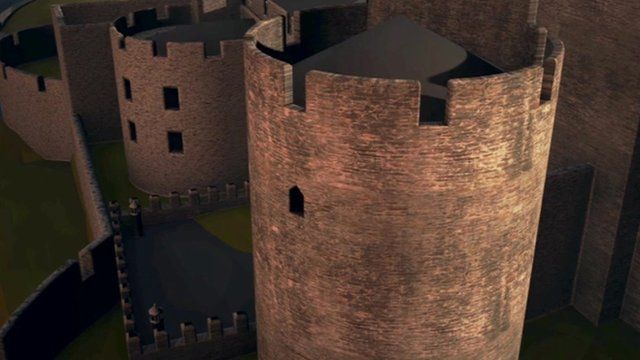 Video
Watch Cadw's CGI video of Caerphilly Castle
Wales' largest castle has had its fair share of strife and wear and tear over the centuries, but it is now being rebuilt - thanks to CGI technology.
You can watch Caerphilly Castle as it would have looked in the early 14th Century, when it stood up to an attack by 10,000 Welsh rebels.
Historic monuments body Cadw is using the latest video technology to show the castle being reconstructed.
It is the first in a series to re-imagine how historic sites once looked.
Watch some of the CGI video.
Footage courtesy of Cadw
Go to next video: 'Open mind' appeal to boost tourism