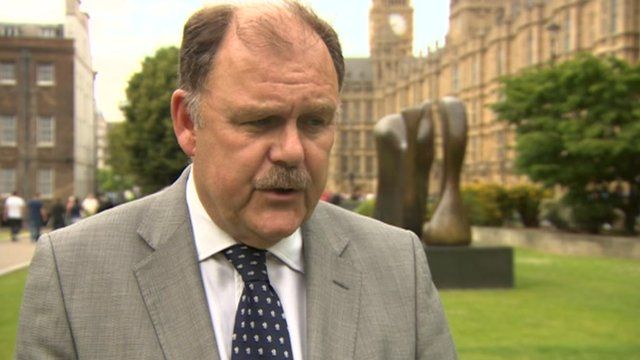 Video
South Wales Police senior appointment questioned by MP
A senior Welsh MP is to write to the Home Secretary questioning South Wales Police's choice of assistant chief constable.
Elfyn Llwyd asks if it was appropriate that Nikki Holland should have been given the job while a report into an investigation she led into the force has not yet been published.
It looked at South Wales Police's role in one of Britain's worst miscarriages of justice - the wrongful conviction of three men for the murder of Cardiff newsagent Philip Saunders.
The force said Ms Holland's work on the investigation ended two years before she applied for the post, in which she serves as Wales' senior counter-terrorism officer.
But Plaid Cymru's parliamentary leader said there was "something odd" that a person who led a far-reaching report into the conduct of South Wales Police officers should become one of the force's most senior figures before its publication.
Go to next video: Police deny 'failure' to stop Cardiff jihadists