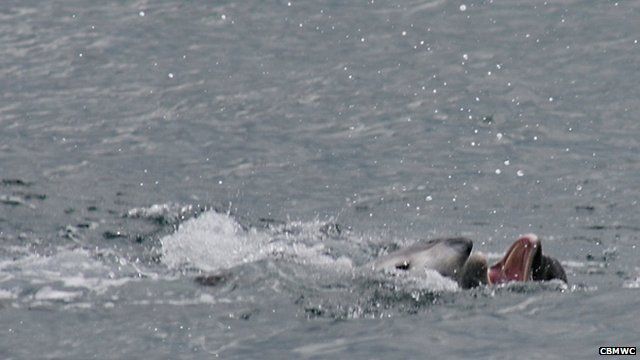 Video
Dolphin attacks on porpoises baffle experts
Dolphin attacks on porpoises in Cardigan Bay have left marine scientists scratching their heads.
Four attacks, three fatal, by bottlenose dolphins have been noted in recent weeks by volunteers from New Quay-based Cardigan Bay Marine Wildlife Centre.
Science officer Sarah Perry said such attacks are not unknown but it was rare to see it happening in Cardigan Bay.
The centre suggested the attacks may be over competition for food or the result of dolphin mating behaviour.
Sarah Perry, science officer at Cardigan Bay Marine Wildlife Centre in New Quay, Ceredigion, spoke to Felicity Evans at BBC Radio Wales.
Go to next video: Bay 'perfect home' for 250 dolphins