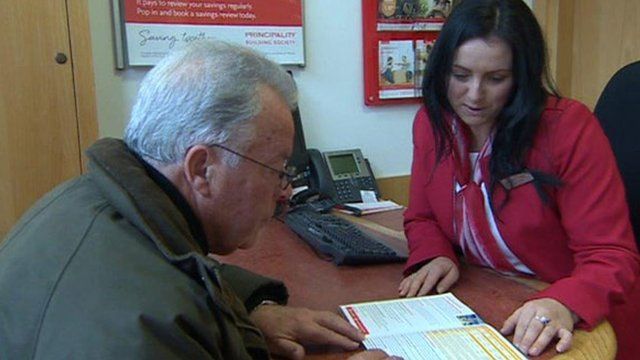 Video
Principality saver prefers branch to online banking
The Principality Building Society has unveiled record pre-tax profits of £53.5m.
The society said it had helped 2,300 first-time buyers in 2014, up by 500 on the previous year.
But the company recognised the plight of savers in an environment of continuing low interest rates although it does not think rates will grow as fast as savers might hope.
Meanwhile, the number of customers using its branches to do their business is falling.
One customer Mel Powell, from Blackwood, told BBC Wales' business correspondent Brian Meechan he was preferred coming into the branch to get face-to-face advice.
Go to next video: Mortgages now 'more accessible'