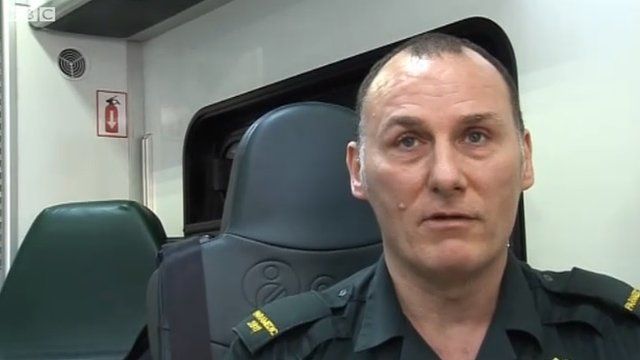 Video
'Huge increase' in workloads adding to ambulance delays
Patients could be at risk because of a five-fold increase in delays faced by ambulance crews outside hospitals, according to the Welsh Ambulance Service.
AMs have been told that almost 40,000 hours were "lost" in 2014 because of so-called "handover delays".
The report by the service indicates that is up from around 8,000 hours lost in 2008.
Any wait longer than 15 minutes to transfer patients into hospital is logged as a handover delay.
Paramedic Nigel Sussex said he had seen "a huge increase in the workload" since he began his career.
He said there was also a "lack of resources" for community care once patients had finished hospital treatment, resulting in bed blocking and more delays.